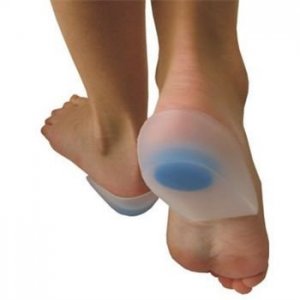 Plantar fasciitis is the condition in which the plantar fascia (the band of tissue that runs along the bottom of your foot from your heel to your toes) becomes inflamed. Heel pain is a common result of plantar fasciitis, as irritation turns into inflammation or swelling.
Contributing Factors Of Plantar Fasciitis
There could be a number of reasons for plantar fasciitis, so it is important to have the condition diagnosed properly by a podiatrist, who will be able to determine the underlying condition that is causing the pain in your heel. This is done with various imaging tests and physical examinations, and by asking questions about the patient?s symptoms and medical history. Pain and other symptoms can vary, and may be persistent or intermittent. Women over the age of 40 are at a higher risk, but this condition can happen to anyone, at any age, no matter their fitness level.
What Are Plantar Fasciitis Symptoms
The most common of plantar fasciitis symptoms is pain that is worse after rest, either first thing in the morning or after sitting for long periods. This is because the fascia tightens slightly. As you walk around, it then stretches out slightly and symptoms often improve. However, if you are on your feet too much, the plantar fasciitis symptoms return. Pain is usually felt underneath the heel where the tendon arises from the heel bone, approximately 4cm forwards from the back of the heel. It is usually tender to touch. Plantar fasciitis symptoms are often worse when the foot and toes are pulled up (known as dorsiflexion) as this increases the tension on the tendon. Other activities where the plantar fascia is stretched e.g. standing on your tip toes or walking up stairs also tend to increase the pain.
Plantar Fasciitis Treatment
Treatment of plantar fasciitis begins with first-line strategies, which you can begin at home, Stretching exercises. Exercises that stretch out the calf muscles help ease pain and assist with recovery. Avoid going barefoot. When you walk without shoes, you put undue strain and stress on your plantar fascia. Ice. Putting an ice pack on your heel for 20 minutes several times a day helps reduce inflammation. Place a thin towel between the ice and your heel; do not apply ice directly to the skin. Limit activities. Cut down on extended physical activities to give your heel a rest. Shoe modifications. Wearing supportive shoes that have good arch support and a slightly raised heel reduces stress on the plantar fascia. Medications. Oral nonsteroidal anti-inflammatory drugs (NSAIDs), such as ibuprofen, may be recommended to reduce pain and inflammation.